About the Book



Book: Searching for Home
Author: Jill Weatherholt
Genre: Inspirational Romance
Release date: December 28, 2021
Can three little matchmakers lasso a cowboy father?
When injured professional bull rider Luke Beckett returns to his hometown to recover, he doesn't expect his B and B host and physical therapist to be his first and only love, Meg Brennan. He's also unprepared for Meg's adorable triplets to steal his heart. Luke's past has him doubting he's good enough for Meg and the children, but they might be just what the doctor ordered to help him heal…
It was fun to be back in Whispering Slopes and see familiar characters. It isn't absolutely necessary to read any other books to understand what is going on in this book, however. Some of the characters are mentioned/seen in passing mostly. There was a mild faith thread in the book. I liked the characters well enough. I did get a bit annoyed that it kept being mentioned that "Meg never contacted Luke after he left when he poured out his heart in the letter, so she must not care anymore, if she ever did". I felt like shaking her to get her to actually read the letter instead of just jumping to conclusions. I look forward to reading more books by Jill Weatherholt.
Click here to get your copy!
About the Author



By day, Jill Weatherholt works for the City of Charlotte. At night, and on the weekend, she writes contemporary stories about love, faith and forgiveness for Harlequin Love Inspired.
Raised in the suburbs of Washington, D.C., she now resides in Charlotte, North Carolina, but her heart belongs to Virginia.
She holds a degree in Psychology from George Mason University and Paralegal Studies Certification from Duke University.
She shares her life with her real-life hero and number one supporter. Their relationship grew on the golf course, and now they have one in their backyard.
Jill believes in enjoying every moment of this journey because God has everything under control.
More from Jill
It happened in slow motion.
I was traveling on the interstate at 65 mph, in the far-left lane. The traffic was heavy but moving.
Then the unthinkable happened. A wheelbarrow fell off the back of a pickup truck in front of my car.
Swerving to my right lane wasn't an option, it was full of cars. The left shoulder was narrow and led to a steep drop off.
I gripped the wheel and had a split second to weigh my options. If I maintained my course, the wheelbarrow would burst through my windshield. If I went to the right, I could cause a multi-car pileup. There was a tractor trailer close behind me, so I couldn't hit my brakes.
I prepared myself for the worst. Then I prayed to God to help me.
Moments later, when I was safely off the interstate, I burst into tears. I was still alive. No one was injured. But how? I couldn't recall how I got to the exit ramp. How was I able to guide my car around the wheelbarrow?
Later, I realized that God was truly in control of my life. Growing up in the church and listening to my grandmother, I had always known God loved me. But that day, I felt His love more than I ever had my life. He wanted me to live. But why?
I'd like to think that He wasn't quite finished with me. That maybe He had better things in store for me. Perhaps He blessed me with a gift to weave together a story that can give a person hope. A story that can bring a little light into what is sometimes a dark and scary world. After all, I didn't grow up wanting to be a writer. Like that day on the interstate, it's all God's goodness.
Blog Stops
Debbie's Dusty Deliberations, January 20
Labor Not in Vain, January 20
Texas Book-aholic, January 21
By the Book, January 21
Inklings and notions, January 22
For Him and My Family, January 23
Splashes of Joy, January 23
deb's Book Review, January 24
Lighthouse Academy Blog, January 24 (Guest Review from Marilyn Ridgway)
Locks, Hooks and Books, January 25
Through the Fire Blogs, January 25
Ashley's Clean Book Reviews, January 26
Kayem Reads, January 26
Older & Smarter?, January 27
Abba's Prayer Warrior Princess, January 27
Mypreciousbitsandmusings, January 28
Because I said so — and other adventures in Parenting, January 28
A Modern Day Fairy Tale, January 29 (Spotlight)
SusanLovesBooks, January 29
Musings of a Sassy Bookish Mama, January 30
Blossoms and Blessings, January 30
Truth and Grace Homeschool Academy, January 31
Happily Managing a Household of Boys, February 1
Pause for Tales, February 1
She Lives To Read, February 2
Vicky Sluiter, February 2
Giveaway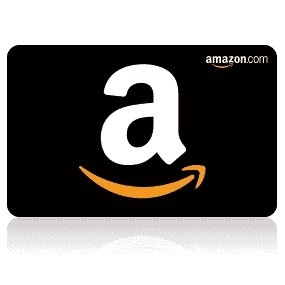 To celebrate her tour, Jill is giving away the grand prize of a $50 Amazon gift card!!
Be sure to comment on the blog stops for nine extra entries into the giveaway! Click the link below to enter.
https://promosimple.com/ps/186b9/searching-for-home-celebration-tour-giveaway
I got a free copy of this book. All thoughts and opinions are my own and given voluntarily. No compensation was received for my review.