About the Book
Book: Miracles in the Middle
Author: Debbie Milam
Genre: Christian Living, Inspirational
Release date: December 8, 2021
Do you need a miracle? You are not alone.
Some seasons of life can be so difficult. You may be in the middle of uncertainty, loss, grief, or anxiety.
You and your loved ones may be in the middle of chronic illness, financial issues, relationship struggles.
Whatever you're struggling with, God knows.
And in the middle of your circumstances, God is there and He's still creating miracles.
Miracles in the middle of fear.
Miracles in the middle of grief.
Miracles in the middle of unwellness.
Miracles in the middle of relationship struggles.
Miracles in the middle of suffering.
Most people talk about seeing God's miracles when they have a breakthrough, receive healing, are freed from an addiction, or are victorious on the mountaintop. But what about the miracles that happen in the valley, in the middle of your storm, to in your difficult situation?
That's where God does extraordinary work. That's where God's greatness amazes us when we need it the most.
In my newest book, Miracles in the Middle: I invite you to witness the astonishing miracles that happen in both seasons of blessings and in the depth of suffering. These true stories of God's presence, power and love will reignite hope and help you develop a deeper intimacy with the Lord.
Author Interview
Hi Becky,
Thank you so much for the opportunity to answer your thought-provoking interview questions. May the Lord bless you and your loved ones.
With gratitude,
Debbie Milam
Who would you say inspired you the most in your life?
God has inspired me the most. Since I was a little one, I have hungered for God. Raised in reformed Judaism, I was fascinated by the grandeur of a miracle-making God.
This began a lifelong quest for a deeper intimacy and relationship with God which finally opened up when I accepted Jesus as my Lord 10 years ago. Day by day, I'm learning more and more about this exquisite relationship.
Each day, being in His word and His presence fills me with a love that I've never experienced before. This love guides my steps, gives me the wisdom to take the right action, heals me when I'm sick, comforts me when I'm grieving, and gives me the capacity to be the woman He calls me to be. There's nothing special about me – that same God is there for each and every one of us. It is my great joy to share what the Lord has shown me so that others can experience His exquisite power, presence, beauty, and love.
Everything I've created has been in partnership with God, and my highest desire is that my readers see how much God loves them and wants to help them in their lives.
Do you have any writing quirks?
For me, I can only write well from a full well of God's love and wisdom.
Since my kids were babies (29 years ago), I have awakened early - an hour before they did. I begin each morning in worship, prayer, and meditation. During this time, I pour out my praise and empty out my needs, worries, dreams, and my heart's desires onto the page.
These morning pages have given birth to a deep intimacy with the Lord.
I then spend a few minutes being still in God's presence, just filling with His love and letting the wisdom of the Holy Spirit wash over me. In these moments, I am amazed by the revelations, creativity, and wisdom that bubble up. This morning routine is how each page of every book was written.
All of my writing flows from this space, the space where God dwells, leads, and loves.
I talk a lot about intimacy with God in all of my books. That intimacy is available for all of us, and I so love sharing how readers can experience it themselves.
What kind of research do you do?
I do topical scripture research, and it usually comes from a personal struggle that I am going through. For example, there was a season when I was struggling with anxiety, so I looked up every scripture on peace. I picked out several that touched my heart deeply and began searching different bible translations to see how each translator interpreted them. Some of the translations I really love are the Amplified, Passion, Message, NIV, NLT, and the Voice. Then I look up the Greek and the Hebrew definitions of some of the words that jump out. Finally, I dive into the context of the scripture.
I find doing topical research shows me a thematic thread that runs through the scriptures. My mind is renewed and expanded to see beyond my own personal intellect and thinking.
In my online course "God's Way to Stress Less," I share several of these wonderful rich scripture discoveries.
Do you read much?
All the time. I love words, The Word, poetry, psalms, and scriptures. I love reading about the saints and those who've had deep intimacy with the Lord. I love biographies of courageous humans, artists, and other creatives. I love to read about breakthroughs in neuroscience. I love to read heroic stories of resilience and miracles.
It's very funny at times - the Holy Spirit prompts me to pick up my own book. When I do this, it is as if I am reading someone else's writing. I don't even remember writing some of what I wrote. But it is so exquisite that it ministers to my soul. So often, what I write is exactly what I need to read myself.
I've come to see that no writer is an expert, but each lovingly and courageously is offering what they see in that moment. Then by God's grace, it touches another.
Anything else you'd like to share?
My new book, Miracles in the Middle came into the world in a season when I was facing my mortality, ill for over 18 months, from four life-threatening infections including Covid. I was dependent on the Lord and others for almost everything including my next breath. I knew there were stories and wisdom I wanted to share with my loved ones and readers about miracles, God's love, the good that arises out of painful seasons, the comfort of God's presence and word, and how by divine design, we were made to be resilient.
While I could barely pick up a cup, on hospice care and oxygen-dependent, God gave me supernatural creativity and strength to voice record each of these stories. I was then surrounded by a beautiful team who transcribed my recordings, did the editing, layout, and design. Together, we birthed this book out into the world.
It was so healing because my suffering had a purpose. This book is my most transparent book to show people they are not alone in their suffering, and even when it is devastating, overwhelming, and messy, God is right there.
What is so amazing though is that after almost 18 months of catastrophic health challenges, we finally have an accurate diagnosis, a treatment plan that is working, and I am healing. Glory to God. No doubt, this will lead to the sequel of Miracles in the Middle.
Click here to get your copy!
About the Author
Debbie Milam is an award-winning occupational therapist, author and past syndicated columnist for United Press International's Religion and Spirituality Division.
She is the author of Miracles in the Middle, Overtaken by Grace, And God Said and Lord Show Me You Are Here.
Debbie's ground-breaking work has been featured in First for Women, the Miami Herald, Elle, and Ladies Home Journal, and on the Hallmark Channel, PBS, and WebMD.
Through her 501(c)3 Grace Love Well Foundation, her mission is to inspire people to the beauty, love, power, and presence of God. As an organization we have donated thousands of books to churches, missions work, prisons, pastoral counselors and prayer teams.
For more resources to deepen your intimacy with God and find peace in His presence, visit us online at gracelovewell.org or YouTube/Debbie Milam
More from Debbie
January of 2020, I began a journey of catastrophic health issues as I faced four life-threatening infections, including COVID, which led to being placed on Hospice care. While facing my mortality, I cried out to God and experienced one miracle after another.
Although my body was growing weaker and weaker, my faith, relationship with God, and desire to bring hope to others grew stronger and stronger. While battling severe health issues, I was able to publish this book by God's grace and a great publishing team.
So many Christians are battling hopelessness, anxiety, and overwhelm. I understand all these feelings and I invite readers to witness the astonishing miracles that happen in both seasons of blessings and the depth of suffering. My true stories of God's presence, power, and love will reignite hope and help readers develop a deeper intimacy with the Lord.
Blog Stops
Debbie's Dusty Deliberations, May 19
Inklings and notions, May 20
For Him and My Family, May 21
Texas Book-aholic, May 22
Locks, Hooks and Books, May 23
Ashley's Clean Book Reviews, May 24
deb's Book Review, May 25
Splashes of Joy, May 26 (Author Interview)
Miriam Jacob, May 26
Because I said so — and other adventures in Parenting, May 27
Truth and Grace Homeschool Academy, May 28
Christina's Corner, May 29
Blossoms and Blessings, May 30 (Author Interview)
Happily Managing a Household of Boys, May 31
Spoken from the Heart, June 1 (Author Interview)
Mary Hake, June 1
Giveaway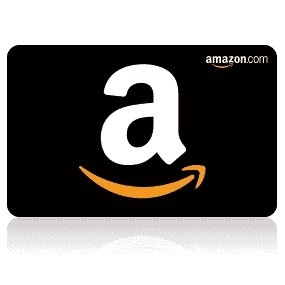 To celebrate her tour, Debbie is giving away the grand prize of a $50 Amazon gift card!!
Be sure to comment on the blog stops for nine extra entries into the giveaway! Click the link below to enter.
https://promosimple.com/ps/1df19/miracles-in-the-middle-celebration-tour-giveaway