About the Book



Book: The Characters Within
Author: Sunshine Rodgers
Genre: Inspirational Fiction / Romance / Humor
Release date: July 30, 2020
Brittany Myers is stuck. She hates her role as a Cheese Crusader to Florida's popular Cheddar and Such theme park! She is sick of the guests, the heat and working at the Fun at the Parm Attraction which features the animatronics Patty the Pretzel and Peter the Breadstick.
Her only relief from the monotony is writing chapters in her upcoming novel "The Carnival Ride" where she tells stories with theatrical scenes about her co-workers, her fears and the struggles she faces day in and day out.
With the help of her work family, the man of her dreams and her best friend, Brittany discovers that the magic she is looking for was right inside of her the entire time.
Author Interview
What, according to you, is the hardest thing about writing?
Writing the first draft is always the hardest! I have to make this draft as easy for myself as possible. I will break up my ideas up into sections and have a loose idea on how to progress the story.
My first draft always looks terrible with characters that I delete later and scenes that don't make it into the final draft. But the point of the first draft is to get the story down on paper. It can always be edited later!
I will give myself plenty of patience and grace as I am writing that first draft!
When did it dawn upon you that you wanted to be a writer?
I felt the desire to write a book in college but didn't put pen to paper until my mid-20s.
It took me 2 years to write and eventually publish my first book, God the Father, Jesus the Big Brother, Holy Spirit the Best Friend which is a Nonfiction Christian book about the Holy Trinity.
When my first book was released, I was a no-name Author with zero connections and even less of a social media following. However, when I held my first book in my hands, something just clicked inside of me and I knew I wanted to make a living as an Author.
And now, years later, I write and publish about 2-3 books a year. I have become a full-time Author, penning 11 books with 35,000 followers on social media with my books landing on 26 Amazon Best Sellers list in the U.S., U.K. and Canada.
And that first book? It took 4 years but God the Father, Jesus the Big Brother, Holy Spirit the Best Friend eventually landed #1 and #2 on the Amazon Best Seller list for Bible Study and Bible Commentaries! (to see the full list, go to my website: http://www.sunshinerodgers.com/best-sellers.html)
How long does it usually take you to write a book?
From typing the first word to physically holding the book in my hands can take an average of 9 months. I am always writing several books at once!
When The Characters Within (released in 2020) was submitted to the editors, I was typing up pages for the next book, The Roland Sisters and the Spirit Program (released 2021).
It's a daily discipline of constant writing and keeping deadlines!
Do bits of yourself/friends show up in your characters?
I have used a total of 63 real-life people as characters in all of my books. You can read their individual names on my website (http://www.sunshinerodgers.com/best-sellers.html) I am notorious for putting my friends on the pages! Whenever I use someone's name and likeness for a book, that person has to fill out a permission form.
I have one character named specifically after myself. In my Christian Children's Book (ages 9+), Helpers: A Rescue Mission, there is a character named Sunshine who is illustrated perfectly and drawn just like me. Sunshine helps protect and guide the main character, Kelsey.
Anything else you'd like to share?
My website http://www.sunshinerodgers.com/home.html shares reviews, book trailers, Best Seller lists, audio book samples and so much more!
The Characters Within can be found on Amazon, B&N, B.A.M, Walmart (and other retailers) and is available as an eBook, audio book, hardcover and paperback.
You can connect with me on social media:
Twitter: @Writer_Sunshine
Instagram: @AuthorSunshineRodgers
Facebook: @SunshineRodgersBooks
And be sure to follow me on Goodreads and Amazon!
Click here to get your copy!
About the Author
Sunshine Rodgers is an International Best-Selling Author on Amazon. She has written 11 books which have landed on 26 different Best Seller lists, including #1 in the United Kingdom, #2 in the United States and #25 in Canada. Her books have been translated in several languages (Spanish, English and Portuguese). She has participated in 5 book tours and dozens of book signings. When she is not writing, Sunshine is a guest and featured author on radio, podcasts and online magazines. Sunshine is a Brand Ambassador, a Blogger and an Entrepreneur to her 32,000 social media followers. Sunshine is married to the love of her life, Travis, and they reside in sunny Florida.
More from Sunshine
"This book is about…me. I spent over 5 years working at a theme park, barely surviving the mess, the mayhem and the craziness that often occurred on-stage and backstage. I used that immersive experience to write my novel, "The Characters Within." This story is about Brittany Myers, a Cheese Crusader who has to wear this silly costume and repeat these corny sayings and hear the same annoying tunes playing over and over again. But she really wants to be an Author.
And that's where I found myself. At a backstage break room, writing this book as Brittany was writing hers. I have included 35 real-life people as characters (those who survived the madness with me!) and together we invite you to join us…as I now lift the curtain to "The Characters Within" – a Book-within-a-Book, Part Musical, Part Love Story and 100% pure entertainment!"
Giveaway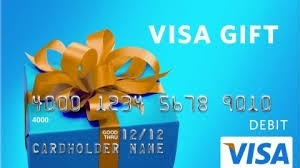 To celebrate her tour, Sunshine is giving away the grand prize of a $40 Visa card!!
Be sure to comment on the blog stops for nine extra entries into the giveaway! Click the link below to enter.
https://promosimple.com/ps/21813/the-characters-within-celebration-tour-giveaway